Bring the Excellence of Mastro's Menu HOME!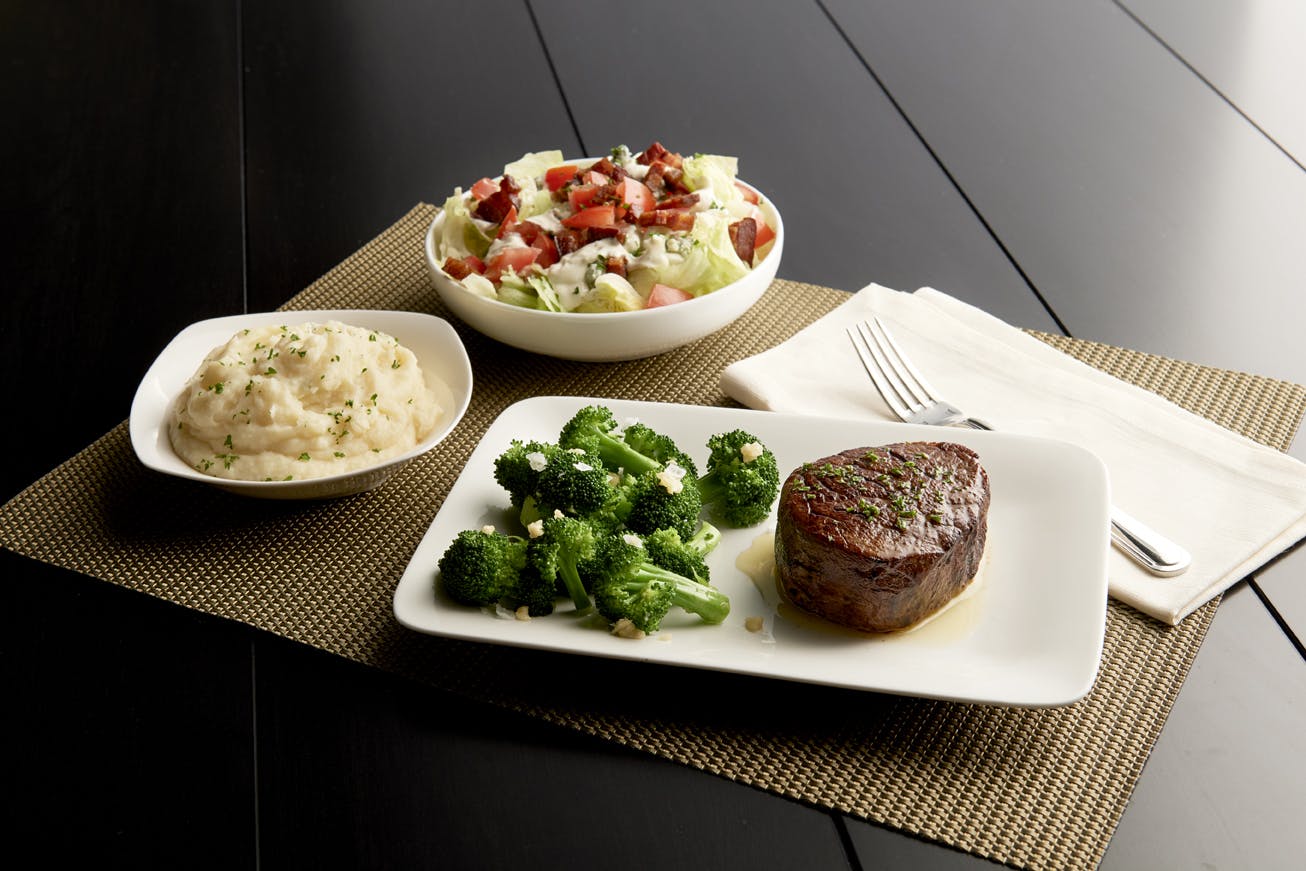 10% off TO GO Orders
APPETIZERS*
Shrimp Cocktail
Lobster Cocktail
Crab Cocktail
Sautéed Shrimp
Sautéed Scallops
SALADS
Caesar Salad
Chopped Salad
Chopped Iceberg Wedge
Grilled Chicken Caesar Salad
ACCOMPANIMENTS
Chicken Breast, Bistro Steak, Grilled Salmon, Jumbo Shrimp (ea)
SEAFOOD
Chilean Sea Bass
Sautéed Sea Scallops
New Zealand King Salmon
STEAKS & CHOPS*
Petite Filet 6oz
Filet 8oz
Bone-In Filet 12oz
New York Strip 16oz
Bone-In Ribeye 22oz
Rack of Lamb 22oz
Double Cut Pork Chop 16oz
Herb Roasted Chicken 24oz
Prime Steak Sandwich
Grilled Prime Cheeseburger
Grilled Chicken Sandwich
FRESH VEGETABLES
Lobster Mashed Potatoes
Garlic Mashed Potatoes
Gorgonzola Mac & Cheese
Truffle Butter Sauteed Wild Mushrooms
Roasted Brussels Sprouts
Alaskan King Crab Black Truffle Gnocchi
Creamed Corn
Creamed Spinach
Spinach - Steamed or Sautéed
DESSERTS
Mastro's Signature Warm Butter Cake
Ice Cream | Chocolate | Vanilla Bean
Sorbet | Mango | Lemoncello | Raspberry
BEVERAGES
Coke
Diet Coke
Sprite
Fever-Tree Ginger Ale
Fever-Tree Soda
Fever-Tree Tonic
Fever-Tree Ginger Beer
*Items may be served raw or undercooked. Mastro's is required to inform our guests that consuming any raw or undercooked meat, shellfish, poultry,
fish, eggs or any other food cooked to order may increase your risk of foodborne illness.
Menu items subject to change without notification.