Main content starts here, tab to start navigating
Private Dining
CITY HALL SCOTTSDALE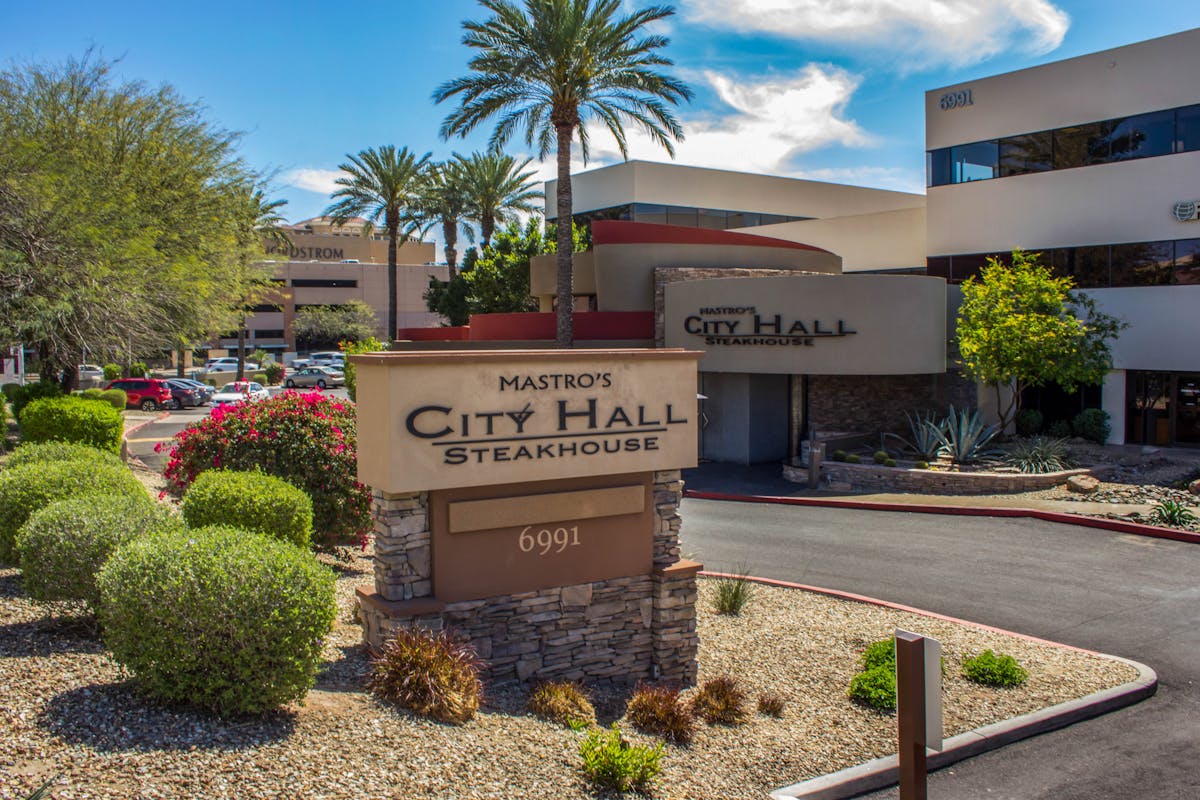 Mastro's combines atmosphere, comfort, and elegance for the perfect setting for your next corporate, social or charitable event. From 15 to 500 guests, Mastro`s courteous and professional staff can provide an unforgettable experience for you and your guests.
The private dining rooms offer the perfect setting for your every type of event, but for something truly spectacular, the entire Steakhouse can be reserved exclusively for your private event. As an added attraction, enjoy live entertainment and dancing nightly in the Piano Bar Lounge.
Mastro's looks forward to hearing from you.
DIRECTOR OF EVENTS
Tanya Queen
480.596.5250

Mastro Room A
Private dining room with access to the courtyard, equipped with drop-down screen & microphone & speaker capability for large presentations. It can also be divided into two with pipe & drape to accommodate two (2) groups. A/V optional.
Capacity: Seated Maximum, 92 guests
Mastro's Rooms A, B, C & Mayor`s Office 180 guests
Reserve A Space
Mastro Room C
Elevated main dining room overlooking the lounge area.
Capacity: Seated maximum, 180 guests
Reserve A Space
Main North Dining Room
An attractive dining room for large parties which, separated with glass doors and acoustical theatrical drapes, creates up to three private areas for smaller events. Overlooks the open kitchen. A/V optional.
Capacity: Seated Maximum,
Mastro's Room A - 24 guests
Mastro's Room B - 24 guests
Mastro's Room C - 24 guests
Mastro's Room A & B, or B & C- 48 guests
Mastro's Room A, B & C - 72 guests
Reserve A Space