Main content starts here, tab to start navigating
Private Dining
Newport Beach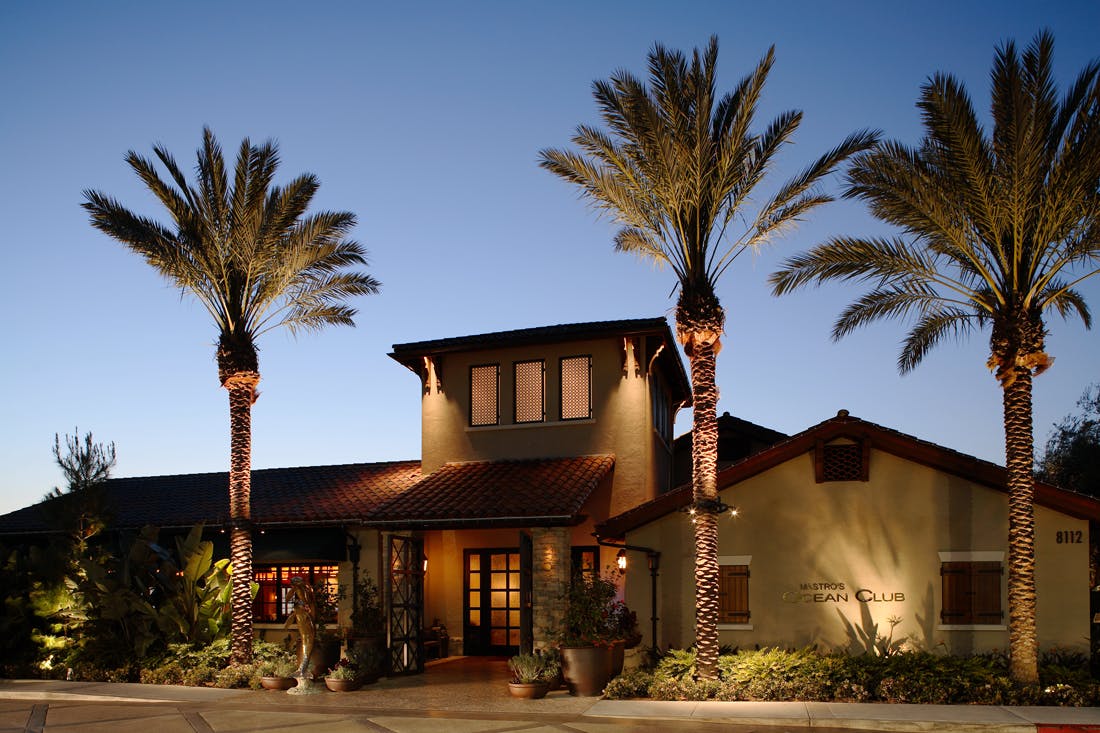 Mastro`s combines atmosphere, comfort, and elegance for the perfect setting for your next corporate, social or charitable event. For up to 180 guests, Mastro`s courteous and professional staff can provide an unforgettable experience for you and your guests.
The private dining rooms offer the perfect setting for your every type of event, but for something truly spectacular, the entire Steakhouse can be reserved exclusively for your private event. As an added attraction, enjoy live entertainment and dancing nightly in the Piano Bar Lounge.
Mastro`s looks forward to hearing from you.
EVENTS COORDINATOR

Paige Krisman
Paige.Krisman@ldry.com
949.376.2979
The Mastro Room & Patio
The Mastro Room is an exquisite private dining room with attached fireplace patio. This room is ideal for special celebrations, holiday parties and rehearsal dinners. The private patio is the perfect location for hors d'oeuvres and a cocktail reception before moving into the private room for dinner. Both the room and patio are overlooking the Pacific Ocean. The dining room is equipped with a 60-inch television for presentations and satellite programming. If you prefer, the entire space can accomodate 68 seated guests.
Capacity: Seated Maximum, 68 guests
Reserve a Space
The Catalina Room
The Catalina Room is a beautiful semi-private dining room with mullioned windows overlooking the Pacific Ocean and our beautiful courtyard. This is the perfect location for birthdays, business dinners and cocktail parties.
Capacity: Seated Maximum, 60 guests
Reserve a Space
The Lighthouse Room & Patio
The Lighthouse Room is our private dining room that can seat up to 100 guests inside and the enclosed ocean-front patio can seat an additional 30 guests. The patio is also an ideal space for cocktails and hors d'oeuvres.
Capacities:
The Lighthouse Room & Patio 130 guests
The Lighthouse Patio (exclusive) 30 guests
Reserve a Space